On Saturday 26th October we are playing at The Green W7 in support of the Alice Gross Memorial Fund.
Entrance is free.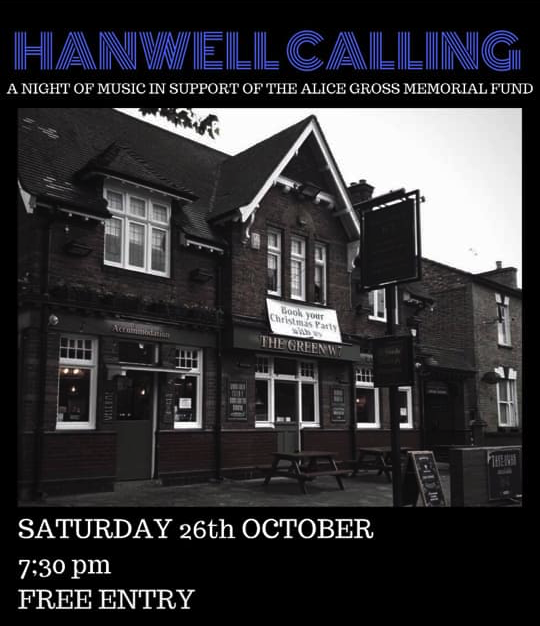 In 2014, teenager Alice Gross was murdered. Alice was a keen musician, who wrote and sang her own songs. She played the violin and piano and could turn her hand to any instrument – she was learning the guitar and hoped, eventually, to have a career in music.
Following Alice's death, her family created Alice's Youth Music Memorial Fund in her honour.
Through donations, concerts, musical events and sports challenges, the fund has so far raised over £70,000, and continues to grow.